'Round the Mountain Canoe & Kayak Race
The 'Round the Mountain Canoe & Kayak Race is an Adirondack favorite, taking place annually on the second Saturday of May — the unofficial kickoff event of the Adirondack paddling season.
Click here to view/download/print the 'Round the Mountain Course Map.
Places to Stay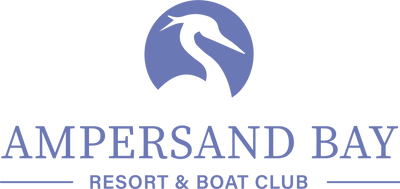 If you're traveling from out of town and need a place to stay, we recommend our partners and generous start line hosts at Ampersand Bay Resort, who are offering a special discount to racers.
And a shoutout to our friends at the Sara Placid Inn & Suites in Saranac Lake and The Devlin in Lake Placid. These great folks are offering special discounts for racers traveling to Saranac Lake for the 'Round the Mountain:
Sara Placid: 10% discount for May 12-14. The following room types are available:
1 Queen Room
2 Queen Rooms
3 Queen Rooms

The 'Round the Mountain Canoe & Kayak Race is hosted with the generous support of Explore Adirondack Frontier.
The Devlin: 20% discount if the guest stays for two nights. The following room types are available:
2 Queen Room or Standard King
Mountain View King or Mountain View Queen
Premium Mountain View King Suite (apartment with full kitchen)
Olympic Suite (apartment with full kitchen)
Additional information:
You're encouraged to register online. However, we will offer day-of registration at the race start. Online registration ends at noon the Friday before the race.  Participants will need to pick up their registration packets at the Ampersand Bay Resort, where the start of the race is located. Please note that pick up will begin at 9 am and end at 10:00 am.
Race class options are the same as for the 90-Miler. See listing here. A race class must have a minimum of three boats to be competitive. We reserve the right to combine age and gender classes to create a competitive race class grouping.
The first heat will start at 11 a.m. at the Ampersand Bay Resort, located at the foot of Ampersand Ave on Lower Saranac Lake. Parking will be limited.
We encourage you to do a pre-race car shuttle to the finish line at the Riverfont Park on Lake Flower in Saranac Lake. Race organizers will not provide transportation.
The race course begins at Ampersand Bay Resort. Paddlers head west on Lower Saranac Lake to the mouth of the Saranac River across from Bluff Island. The course continues down river, with a short carry around the lower locks, then to Oseetah Lake and ending at Lake Flower. Race distance is approximately 10.5 miles. All racers must use the carry; a safety count team will be there taking boat numbers. The carry is a designated walk zone due to trail conditions.
Entry fee is $30 per person. Northern Forest Canoe Trail Members receive a 15% discount if they register in advance.
Permanent numbers for NYPRA members will be honored. Temporary numbers will be issued to non-NYPRA members.
Every racer must wear a U.S. Coast Guard-approved personal floatation device (PFD). This PFD must be worn at all times. Failure to comply will result in disqualification and forfeiture of entry fee. Please note: Any coastguard approved inflatable PFD satisfies this requirement, ensuring that a PFD will not restrict performance.
Awards will be presented to the top three finishers in each class. Due to COVID safety protocols, we will not hold an awards ceremony. Results will be posted to the NFCT website immediately following the event.
Past Results